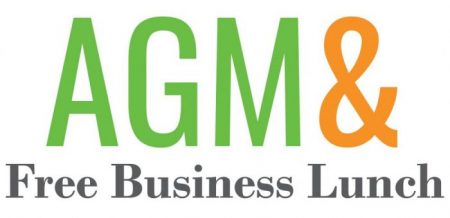 February 26th from 11:30am to 1:30pm
at the Explorer Hotel (Kat AB)
11:00am: Doors Open
11:30am: AGM Call to Order
12:30pm: Lunch will be served
12:30pm to 1:30pm: Membership Engagement With The Board of Directors
This is a members only event!
To pay your 2021 membership dues, please contact us at: Admin@YKChamber.com or 867.920.4944.
Seating is limited, RSVP required.
To RSVP, please email Admin@YKChamber.com
When RSVP'ing, please let us know the name of each attendee and whether there are any dietary restrictions that need to be accommodated.
Membership Engagement With The Board of Directors:
During lunch, we want your feedback!
A Board Member will be seated at each table and will facilitate 3, 20 minute discussions on procurement, COVID-19 economic recovery and the potential of a year-round Maker's Market in Yellowknife.
COVID-19 HEALTH & SAFETY PROTOCOLS
Our Annual General Meeting will look different than previous years, but we're thrilled to welcome our membership to an in-person event!
To ensure our event is safe and successful, please familiarize yourself with our COVID-19 Health and Safety Protocols.
Room Capacity:
We are located in Kat AB, which is 3,329 sq ft.
There will be 13 tables of 4 people for a maximum of 52 people in attendance.
Arriving:
You must wear a mask when you arrive at the Explorer Hotel for our event.
Please proceed to our registration desk outside Kat A for check-in. This will serve as our contact tracing mechanism.
Do not approach our registration desk without a mask. No mask, no entry.
There will be tape on the floor to remind you to stay 6 ft. from the registration table.
All meeting materials will be available on the tables inside Kat AB. You will not need to pick anything up at the registration desk.
What To Expect When You Enter Kat AB:
Sit wherever you like! There is no assigned seating, but when you pick a spot - stay in it. Do not change seats.
Once you're seated, you can remove your mask.
If you leave Kat AB to use the restroom, take a call, etc. please put your mask back on and use the provided hand sanitizer before re-entering Kat AB.
We are not permitted to gather in groups - please stay seated and do not visit with other tables inside the venue.
Do Not Attend This Event If:
You are sick / have a cold / show any respiratory symptoms
You have been outside the NWT in the last 14 days