NOTICE: FOLLOWING THE PRINCIPLES OF SOCIAL DISTANCING, THIS EVENT WILL BE POSTPONED UNTIL FURTHER NOTICE.
THANKS FOR UNDERSTANDING
A proud partnership between the Yellowknife Chamber of Commerce and the NWT & Nunavut Chamber of Mines
A Celebration Of The Importance of Mining

Notice of Q1 General Meeting
As per section 6.03 of our bylaws, we are required to host quarterly General Meetings.
The goal of the General Meeting will be to recognize and welcome new members. All attendees who have paid their membership fee, in full, are eligible to vote.
Resource Development in Canada:
The Challenges of Balancing People, Planet, and Prosperity
Canadian resources and development projects are a vital cornerstone of the Canadian economy and way of life. They are also some of the most hotly debated and misunderstood undertakings in the country, with implications for every Canadian. The call to be global leaders in balancing climate commitments, indigenous rights, and economic development is a top priority for government, business, and citizens alike. Lynn will share insights on the challenges, opportunities, and importance of resource advocacy and development in Canada.
Canada Action
Canada Action is a grassroots movement encouraging Canadians to take action and work together in support of our vital natural resources sector. We believe it's critical to educate Canadians about the social and economic benefits provided by the resource sector and industry's commitment to world-class environmental stewardship. We're strong supporters of Canada's mining and exploration industries and the resource sector generally because we know how important these industries are to Canada's present and future prosperity.
We're committed to engaging Canadians in a more informed conversation about resource development, about how important it is to our society and about how we're doing it well today and improving our practices for the future. We believe that by educating Canadians on the importance of the country's resource sector – they'll act on that information, stand up and make their voices count.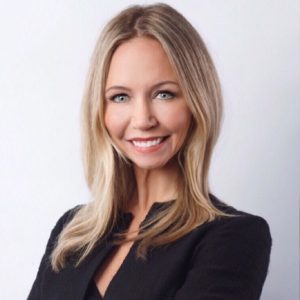 Lynn Exner

Chief Operating Officer, Canada Action Coalition
As Chief Operating Officer of Canada Action, a grassroots advocacy organization focused on promoting Canadian natural resources, Lynn is responsible for the strategy and execution of Canada Action's awareness campaigns across Canada.
Lynn collaborates with indigenous, youth, community and industry leaders across Canada through speaking engagements, public events and media relations. Ms. Exner oversees Canada Action's volunteer network, local partnerships, and public relations activities. She is accountable for maintaining the foundational commitment to non-partisan, positive, fact-based messaging across all mediums.
Thank You to Our Event Sponsors!