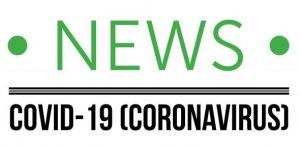 Exposure Control Plan Template
The Yellowknife Chamber of Commerce is excited to launch an Exposure Control Plan template to help our members safely re-open!
To re-open, businesses need to complete an Exposure Control Plan.
With support from the GNWT Department of Industry, Tourism and Investment, we're launching an updated Exposure Control Plan Template. It's a fill-able PDF that you can use for your own business!
Download the Exposure Control Plan template here.
The WSCC does not endorse or approve these types of forms, but they've provided us with detailed feedback during the development of this document.
As a reminder, Exposure Control Plans do not need to be submitted to WSCC for approval.
For more information, check out the WSCC's resource page here.
To have an OHS Inspector assist with your risk assessment and preparation of your Exposure Control Plan, contact: Covid-19@wscc.nt.ca
In addition, the Yellowknife Chamber of Commerce and the NWT & NU Construction Association have finished our office ECP and supporting documentation, which we're making available for use by our memberships.
Here's how we created our plan:
Step By Step Instructions For Using The Exposure Control Plan Template & Resources
Step 1: The Executive Directors (EDs) conducted a Workplace Risk Assessment
View / Download our Workplace Risk Assessment here.
You may find the Emerging Wisely Sortable Risk Assessment spreadsheet helpful. You can access that resource here.
Step 2: Host a workplace meeting to review the Workplace Risk Assessment and ensure employees have an opportunity to identify risks and provide input into the plan. Revise plan as needed.
Step 3: Each employee must conduct a Worker Hazard Assessment (we did ours together immediately following a discussion on the Workplace Risk Assessment)
You can obtain a Worker Hazard Assessment form from WSCC here.
Step 4: Fill out the Exposure Control Plan template.
View / Download our Exposure Control Plan here.
Step 5: Develop a Reporting Process Policy
View / Download our COVID-19 Reporting Process Policy here.
Step 6: Implementation
Printing signage, installing sanitizer station, purchasing supplies
Thank you to the GNWT - Department of ITI - North Slave Office for supporting the development of the Exposure Control Plan template