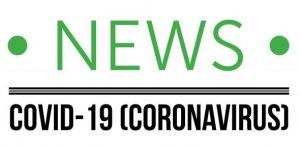 Exposure Control Plan Template
The Yellowknife Chamber of Commerce is excited to launch an Exposure Control Plan template to help our members safely re-open!
An Exposure Control Plan is a written safety plan for your business and is a requirement for operating during COVID-19 as mandated under Section 88 of the Occupational Health and Safety Regulations in the NWT.
The WSCC does not endorse or approve these type of forms, however, they've provided us with detailed feedback during the development of this document.
Exposure Control Plans do not need to be submitted to WSCC for approval. Businesses who wish to confirm that their use of the template is correct can contact Covid-19@wscc.nt.ca and an OHS Inspector will review it and provide feedback.
For more information and COVID-19 resources, please visit WSCC's website here.
Download our Exposure Control Plan template here.