We are pleased to announce the first Lunch & Learn of 2020
Presented by Lawson Lundell LLP

Date: Thursday, February 20th, 2020
Time: 12:00 - 1:30 pm
Location: Yellowknife Chamber of Commerce Boardroom
4th Floor NWT Commerce Place Building
4921 - 49th Street
To register for this free session, please RSVP to:
Admin@YKChamber.com or 867-920-4944
For Employers: Recent Changes in Workplace Law that You Need to Know
Employment lawyer Sandra MacKenzie will provide an update on legislative amendments, human rights, drafting employment contracts, workplace investigations, and cannabis in the workplace. Specific topics include:
Recent amendments to the Employment Standards Act (NWT). There have been recent changes in the NWT to the law on the length and types of leave available to employees (compassionate care leave, family caregiver leave, family violence leave), the rules that apply to youth employment, and new protections for domestic workers;
Recent amendments to the Canada Labour Code, applicable to federally regulated employers (meal breaks and rest periods, continuity of employment, termination notice period, shift changes, leaves, flexible working arrangements); and
Recent amendments to the Human Rights Act, and updates on relevant case law and developments in workplace law.
---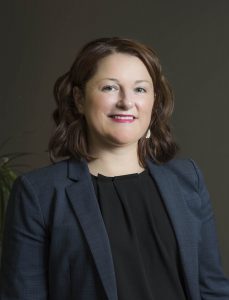 Sandra Mackenzie
Sandra is a partner at Lawson Lundell LLP, practicing in the areas of labour and employment, human rights, civil litigation, administrative and child protection law.
Sandra acts as an advocate for clients in both the Northwest Territories and Nunavut for local and territorial governments, private business and administrative tribunals. She is a problem solver and
is committed to providing creative, timely, and cost-effective solutions to her clients.