Who has the best holiday drink in Yellowknife?
Congratulations to Birchwood Coffee Kǫ̀!

Birchwood Coffee Kǫ̀ received 87 of the 237 votes submitted throughout the contest.
Social Media Contest Winners
Did you snap a photo with a holiday drink and post it on social media using #ShopYK? If so, you were automatically entered to win 1 of 3 $100 gift cards.
The winners are:
Katie Randall
Tamika Best
Constantina Tsetsos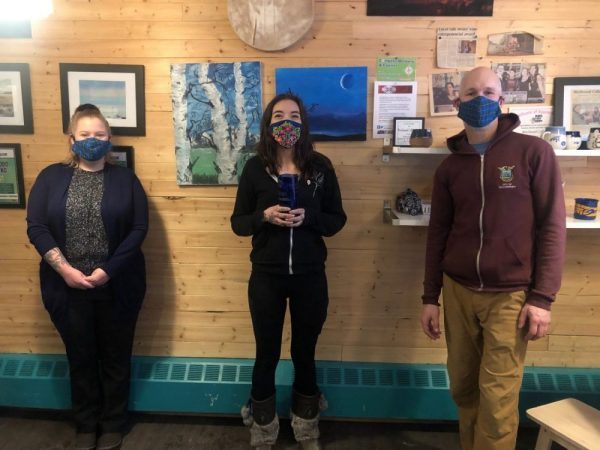 Pictured: Yellowknife Chamber Executive Director, Deneen Everett, with Birchwood Coffee Kǫ̀ owner, Jawah Scott and Richard McIntosh, Economic Development Officer with the City of Yellowknife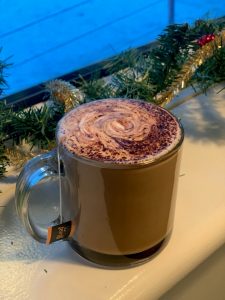 Peppermint Mocha
Birchwood Coffee Kǫ̀
Birchwood's delicious Espresso, classic milk, amazing chocolate sauce and a peppermint tea bag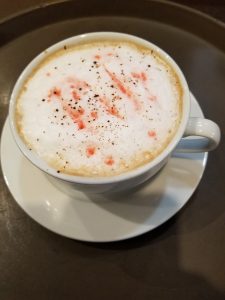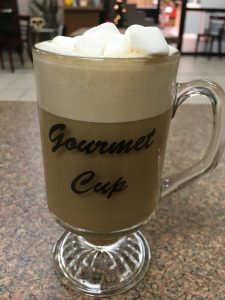 Gingerbread House Latte
Gourmet Cup
It is a blend of expertly drawn espresso flavored with Gingerbread syrup and topped with steamed Eggnog and mini marshmallows.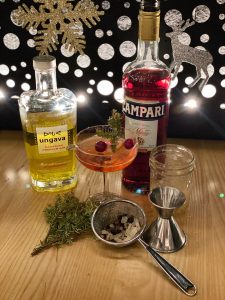 Copperhouse Festive Harvest
Copperhouse Eatery + Lounge
A gin inspired citrus cocktail. Made with Gin, Campari, Lemon Juice, locally harvested Juniper simple syrup.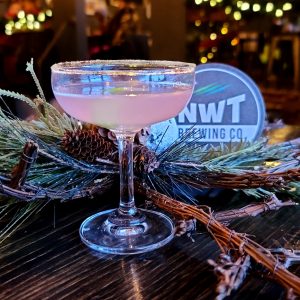 Hoarfrost
The Woodyard
Like a sunrise through icefog. Vodka, Cointreau, Pomegranate juice and Muddled Lime.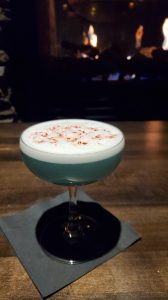 Blue Christmas
Trapline Lounge
A homage to the classic Christmas song, and maybe a reflection of how we are seeing this year's holiday, the Blue Christmas combines gin, egg white, butterfly peaflower tea, and a housemade spiced pear syrup to create a delicate festive cocktail. Finished with a candy dust, this drink is Christmas in a cup, even if that Christmas is a little blue this year.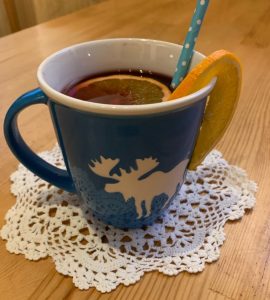 Mulled German Christmas Wine
Elke's Table
This is a specialty we drink in Germany in the month of December. It's a hot spiced red wine and it it very delicious when you drink it outside in the cold weather. There are special spices in the wine like cinnamon, juniper berries, cloves and orange slices.
This initiative is a partnership between the Yellowknife Chamber of Commerce and the City of Yellowknife