Thank you for attending our 2020 Virtual Small Business Week!
Between October 19th to 23rd we offered 9 sessions featuring presentations on achieving success, increasing productivity, crisis management, effective communication, boosting the value of your business, the on-demand economy, SR&ED program and resource development in Canada.
Your feedback is appreciated! Please take a quick 4 minutes to complete the following survey: https://www.surveymonkey.com/r/GS5CPRX
For every session you attended, your name was entered into a draw.
Congratulations to the winners, Spider Jones and Corey Segboer!
They will each receive a flight voucher with our Annual Platinum Sponsor, Canadian North.
A HUGE thank you to our sponsors!
The Canadian Northern Economic Development Agency
Government of the Northwest Territories – Department of Industry, Tourism and Investment
100.1 The Moose
We hope this conference provided you with additional knowledge and/or tools to help you move forward with your business into 2021!
Thank You to Our Sponsors!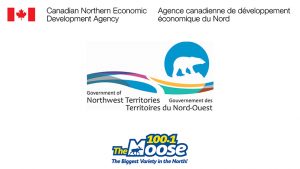 Monday, October 19th, 2020
10:00am to 11:00am - Excellence: The Winners' Traits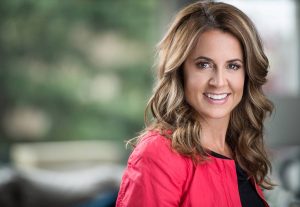 As one of the leading mental performance consultants in the field, Dr. Kimberley Amirault-Ryan has coached and trained some of the world's top athletes and teams. Throughout her career, she has witnessed what habits and behaviours are required for success and will share her expertise on how you can create an environment that is more conducive to achieving success, winning, and excellence.
Whether you're on the rink or in the boardroom, Amirault-Ryan will share universal traits that are possessed by those that experience the most success in their field and how you can replicate it within your own careers, teams and organizations. Interspersed with real life examples from her Olympic, NHL and NBA championship experiences, Amirault-Ryan will ensure you leave this session armed with the recipe for success.
Attendees will leave this presentation feeling inspired, motivated and equipped with the following skills:
• How to set and attain limitless goals.
• How to develop and maintain winning habits through challenging times.
• How to perform through adversity and refocus after setbacks.
• How to learn how to be comfortable in the uncomfortable zone.
• How to build a long-term winning culture within your organization by design through practice and resilience.
Presented By: Dr. Kimberley Amirault-Ryan
Performance Consultant to the NHL, NBA, and Olympians
Learn more about our speaker here.
Join this Zoom Meeting here.
2:00pm to 3:00pm - How To Be More Productive In A World Of Distractions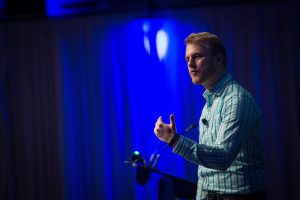 The research is clear — the state of our attention determines the state of our lives. Yet our attention has never been as overwhelmed or in-demand as it is today. We've never been so busy while accomplishing so little, and we've grown increasingly uncomfortable with a lack of stimulation and distraction.
Modeled after Chris Bailey's bestselling new book, Hyperfocus, this talk reveals how effectively managing our attention hinges on working with greater intention, taming stimulating distractions in advance, and strategically unfocusing to take better mind wandering breaks.
This talk has practical, counterintuitive takeaways, including:
• How to work with fewer distractions
• How to take advantage of the dot-connecting powers of your brain in order to work more creatively
• How working fewer hours can increase your focus
• How to work with intention and discover your most important tasks
• How to get more done by making your work harder, not easier
Presented By: Chris Bailey
Productivity and Performance Expert & Bestselling Author, Hyperfocus and The Productivity Project
Learn more about our speaker here.
Tuesday, October 20th, 2020
9:30am to 10:30 am - Support for Research and Development in the NWT Construction Industry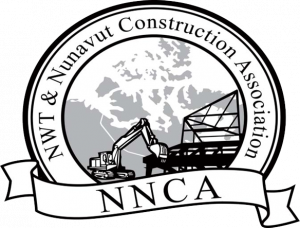 This session is presented by the NWT & NU Construction Association.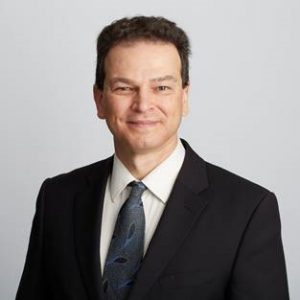 A recording of this session can be found here.
You may not think that your business is engaged in research and development, but like many small construction companies seeking to improve their existing processes, materials and services, you could qualify for funding under the Government of Canada's Scientific Research and Experimental Development (SR&ED) Program. These tax incentives come in three forms: an income tax deduction, an investment tax credit and in certain circumstances, a refund.
Attendees will leave this presentation with a clear understanding of how to make successful funding claims under the SR&ED program, and how to connect with experts who can simplify this process. If you want to leverage your experience tackling construction challenges in the North to increase your competitiveness and improve your bottom line, this presentation is for you.
Presented by: Tony Asseiro, MEng, BEng
Learn more about our speaker here. 
12:00pm to 1:30pm - Resource Development in Canada: The Challenges of Balancing People, Planet, and Prosperity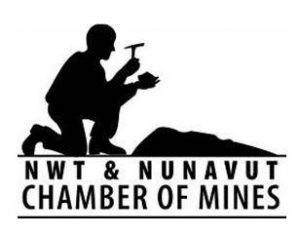 This session is presented in partnership with the City of Yellowknife and NWT & Nunavut Chamber of Mines.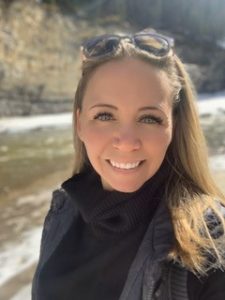 A recording of this session can be found here.
Lynn will share insights on the challenges, opportunities, and importance of resource advocacy and development in Canada.
Canadian natural resources and development projects are a vital cornerstone of the Canadian economy and way of life. They are also some of the most hotly debated and misunderstood undertakings in the country, with implications for every Canadian, especially in a post-pandemic world. The call to be global leaders in balancing climate commitments, indigenous rights, and economic development is a top priority for the government, business, and citizens alike.
Presented by: Lynn Exner
Chief Operating Officer, Canada Action Coalition
Event Order:
Welcome from Yellowknife Chamber President, Tim Syer
Opening Remarks from Hon. Caroline Wawzonek, Minister of Industry, Tourism and Investment
Opening Remarks from Mayor Rebecca Alty, City of Yellowknife
Opening Remarks from NWT & NU Chamber of Mines, Executive Director, Tom Hoefer
Presentation from Canada Action
Q&A, moderated by Yellowknife Chamber President, Tim Syer
Learn more about our speaker here.
Wednesday, October 21st, 2020
12:00pm to 1:00pm - Building An Invincible Brand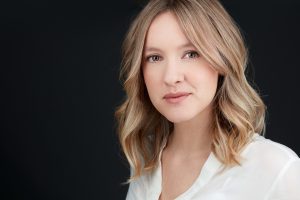 Bad things happen to good companies. And issues come in all sort of sizes.
The potential risks in modern-day business are greater, more dynamic, and less predictable than ever before. And yet, the greatest exposure does not lie within these risks. Rather, it lies in having a team that is not prepared to anticipate, foresee, or respond to a rising threat, and its impact on your reputation, revenue, and relationships in real-time.
If a negative situation were to strike your organization, how confident do you feel that your entire team would know precisely what to do? Would they know how to immediately and effectively manage the situation in a way that results in increased stakeholder trust and loyalty?
In this program, Melissa Agnes, provides an applicable roadmap for helping you build an invincible brand through effective communication, issue management, and crisis readiness, resulting in increased organizational trust, credibility, and goodwill.
In this session, you will:
• Prepare for what you need to expect, deal with, and overcome when things go wrong
• Learn ways to exceed stakeholder expectations when it matters most
• Discover techniques to empower your team to make smart decisions that are focused on stakeholder-experience and relationship-strengthening
• Identify the difference between an issue and a crisis, and respond appropriately in real-time
• Discover the roadmap for brand invincibility
Presented By: Melissa Agnes
Crisis Management Strategist
Learn more about our speaker here.
3:30pm to 4:30pm - Changing the Change: Leading Complex Team Projects with Passion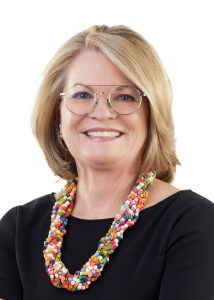 Sometimes a deep question is worth more than a straight answer. Every year, around the world, over 70% of change management projects fail. The reason they fail isn't because of a lack of sophisticated technology. It's not because systems and processes aren't in place. It's because of flawed leadership and management.
At a time when we know more than ever about change and leadership, how can it be that these recurring challenges are costing organizations on almost every key performance indicator? The answer is simple: Leaders need to build more connective and collective intelligence into their behaviours.
The good news is that there is a positive way forward to bake this new awareness into complex teamwork. In this keynote, audiences will learn how to:
• Recognize eight different kinds of workplace change, reframing their current challenges
• Pose the five "how" questions to analyze and explore current behaviours and practices that are hindering performance
• Master eight practices, optimizing these different forms of change to achieve results
When leaders harness change to work for them, they smash through silos, tackling dysfunctional dynamics, wicked problems and generating stronger performance outcomes.
Presented By: Jill Birch
Leadership and Organizational Change Expert
Learn more about our speaker here.
Thursday, October 22nd, 2020
10:00am to 11:00am - Happy Go Money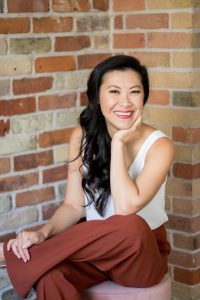 We all want to be happier. And we all want more money. In this unique money talk, Melissa tells you how to get both wealthier and happier. Thousands of research articles have explored the connection between money and happiness. She breaks down some of the science, shares some of her own struggles and wins with pursuing wealth and wellness. Melissa outlines four strategic steps to buy happiness and to manage your money with a positive spin. Frank, funny, and empowering, this talk challenges everyone to revamp their relationship with their money so they can dial down their worries and supersize their joy.
Presented By: Melissa Leong
Personal Finance Expert, National Media Personality & Bestselling Author
Learn more about our speaker here.
2:00pm to 3:00pm - The Formula: 5 Surprising Ways To Boost The Value Of A Business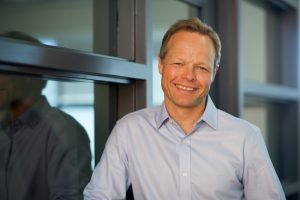 What if there was a predictable formula for helping you improve the value of your business?
Not an opinion. Not some hair-brained scheme.
An actual recipe, based on an analysis of more than 25,000 businesses, that you can follow to drive up the value of your business.
Would you be interested in that formula?
John Warrillow shares his five-step approach to improving the value of any company regardless of its size or industry.
Based on data from more than 25,000 companies, you'll discover:
• The benchmarks for valuing your business in today's market;
• Warren Buffett's surprising criteria for investing and how it can help you make big decisions;
• The one data point acquirers use to predict the future of your business;
• The truth about what acquirers look for in a company to buy (hint: bigger is not always better);
• Three factors that can destroy the value of your company;
• How to position your business to be irresistible to a strategic acquirer.
Whether you want to sell your business next year or just want to be confident you're building a value asset you could sell one day, you will want to hear this talk.
Presented By: John Warrillow
Award-Winning Entrepreneur and Advisor
Learn more about our speaker here.
Friday, October 23rd, 2020
10:00am to 11:00am - Cities-As-A-Service: What Does The On-Demand Economy Mean For Businesses
Less than a decade ago, Uber, AirBnB, and WeWork didn't exist. Today, one is worth more on paper than Ford Motor, another more than Hyatt, and the third more than Boston Properties. Why? The short answer is that there's an app for all that, but the truth is more complicated — how and where we live, how we move, and how we work are all being disrupted. The rise of coworking, co-living, ride-hailing, and placemaking all point to new possibilities for networking, re-purposing, and more intensively utilizing what was previously just a house, a car, an office, or a street. How we perceive cities, how we use them, and how we find each other within them has been transformed by our ability to connect, to summon services on demand, and to analyze and harness our increasingly sophisticated "data exhaust" (e.g. location data, likes, check-ins, taxi and Uber trips, and more).
In his talk, NewCities' Greg Lindsay describes how cities‐as‐a‐service are changing how we live, work, move, and more — and the new real estate, services, and business model opportunities this creates.
Presented By: Greg Lindsay
Expert on Cities, Mobility, Travel, Trade, and the Future of Work
Learn more about our speaker here.