Join us for our annual Trailblazers Symposium on March 8 & 9!
In recognition of International Women's Day - we're proud to launch the 2021 Trailblazers Symposium!
All sessions are free to attend and open to everyone.
Please register in advance: Admin@YKChamber.com or 867.920.4944
Congratulations to Taiga Blossom and For Women Only - the winners of our free online store giveaway!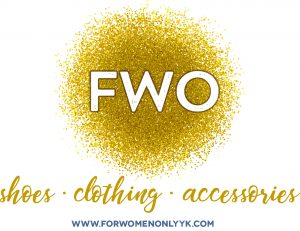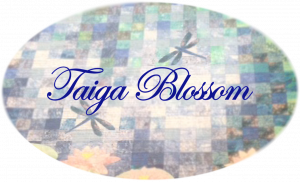 March 8, 2021: 9:30am to 10:30am
Embracing Diversity For a More Inclusive World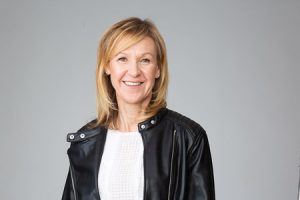 With Laura Didyk, Vice President, Client Diversity at BDC
Diversity is a concept that is fiercely Canadian and our entrepreneurial ecosystem should reflect that. We know women and diverse business owners face unique challenges in growing their businesses. Challenges that have been amplified by the pandemic. The full and equal participation of women entrepreneurs is essential to Canada's economic recovery, and to Canada's global competitiveness. Together, we must increase access to financing, experts and networks so women entrepreneurs can start-up, grow and access new markets.
Join Laura Didyk, VP – Client Diversity at BDC for insights on why diversity and inclusion are a critical piece of every business strategy, particularly now, and how BDC is preparing to meet the changing needs of women entrepreneurs.
Learn more about Laura Didyk by reading her bio here.
Check out our Facebook event here.
March 8, 2021: 12:00pm to 1:00pm
Everyday Resiliency In Ever-Changing Times
With Dr. Robyne Hanley-Dafoe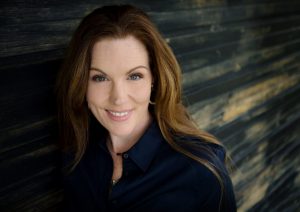 With stress, uncertainty, and unrest at a record high, Dr. Robyne Hanley-Dafoe's message is both inspirational and practical. She introduces her "Five Pillars of Resiliency", and shares strategies to help foster each pillar in ourselves and others based on research-informed best practices and real-world applications.
This interactive and engaging presentation helps participants regain a sense of order in ever-changing times and learn how to establish new daily routines to increase productivity and decrease anxiety.
Attendees will learn:
How to increase focus while navigating competing demands.
How to adjust to new life and work routines.
How to revisit and reaffirm values and priorities.
How to decrease stress during uncertainty.
How to increase healthy habits and productivity.
Learn more about Dr. Robyne Hanley-Dafoe by reading her bio here.
Check out our Facebook event here.
March 8, 2021: 2:00pm to 3:00pm
A Practical Guide To Starting An Online Store
With Kyle Thomas, Owner of With Media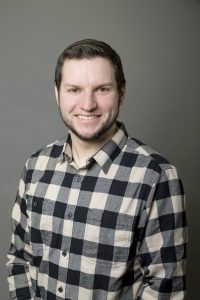 Join local Kyle Thomas of With Media for a workshop on the practical steps of starting an online store.
This workshop will walk you through setting up an eCommerce store from conceptualizing your idea to completing your first order. Elements of the workshop will include an overview of available eCommerce platforms, choosing the right payment methods, mapping out your products and product categories, product attributes, setting up shipping methods, displaying your content, and creating a sales funnel connected to social media and email marketing platforms.
Whether you are just starting a business, only planning to sell online, or are pivoting to online sales to compliment your brick-and-mortar store, this workshop is for you.
Check out our Facebook event here.
March 8, 2021: 4:00pm to 5:00pm
Social Media: A Game Changer For Relationship Marketing
With Kristen Au, Owner of Kristen Au Marketing
If you are a local small business, service provider or artist running a personal brand, hobby business or side hustle...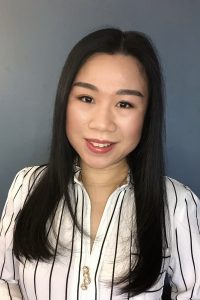 Your social media may be filled with perfectly curated product shots, flyers of your weekly specials and posters of your special events, because you are using your platform as a free advertising space.
You invest a lot of time and effort in creating these beautiful and eye-catching posts, but your engagement rate continues to stay low and you are not making sales.
This is because you might have forgotten why your business was even on SOCIAL media. It is created for people to build relationships, stay connected, and SOCIALIZE.
In this session, Kristen will help you discover how to practice classic relationship marketing techniques on your social media platforms. Topics include:
Extending your in-person customer relationships on social media
Supporting and collaborating with other local businesses
Building a recognizable personal brand to stand out online
Telling your brand story to build an emotional connection with your audience
Leveraging social media features to conduct market research from your followers
Turning your followers into your fans, cheerleaders and paying customers.
Kristen Au is a local social media expert and educator, specializing in helping small businesses with their Instagram content marketing strategies.
Check out our Facebook event here.
March 9, 2021: 9:00am to 10:00am
Relentless Adaption In The Age of COVID-19: 4 Lessons To Thrive In Chaos
With Amber Mac
In this dynamic presentation, Amber Mac will take audiences on a visual journey to demonstrate how our world is changing during today's pandemic and why that's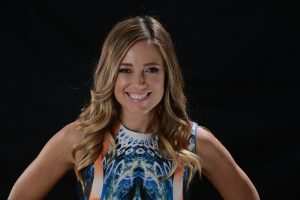 fuelling an acceleration of technology that will change the future forever. No matter what industry you're in, that means that rapid digitization is a must. While this presentation is eye-opening, it also includes practical lessons and invaluable tools that are critical for success.
Learn more about Amber Mac by reading her bio here.
Check out our Facebook event here.
March 9, 2021: 12:00pm to 1:00pm
Beating Your Bias
With Yassmin Abdel-Magied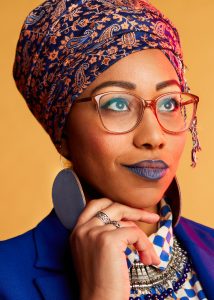 We've all heard about the concept of 'unconscious bias', but what does it actually mean? In this engaging and informative talk, Yassmin Abdel-Magied will use personal experience backed up by research to illustrate the impacts of bias on our workplaces. She will also share what we can all do about it, so that we create safer, and fairer and more productive workplaces for all.
Takeaways:
You will learn where biases come from.
You will learn how to identify your own biases, and those of your company.
You will learn about the impact of biases on those around you and your business.
You will learn how to individually and structurally challenge these biases, improving your workplace and outcomes for your people.
Learn more about Yassmin Abdel-Magied by reading her bio here.
Check out our Facebook event here.
March 9, 2021: 2:30pm to 3:30pm
Indigenomics: The $100 Billion Economy And What It Could Mean For The North
With Carol Anne Hilton, CEO and Founder of The Indigenomics Institute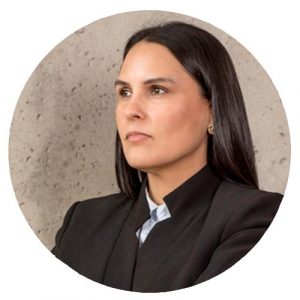 Across Canada, it's estimated that Indigenous-owned businesses contribute $32 billion annually to our economy. This figure, while seeming outwardly impressive, hides the true potential of what an Indigenous economy could be.
Carol Anne Hilton, CEO and Founder of the Indigenomics Institute has identified a more ambitious target. Her goal is to grow the Indigenous economy to $100 billion.
During this presentation, participants will gain a better understanding of Indigenomics and why it's important for the North and learn best practices for engaging and collaborating with Indigenous businesses.
Learn more about Carol Anne Hilton by reading her bio here.
Check out our Facebook event here.
Join this session virtually by Zoom:
Join Zoom Meeting
https://zoom.us/j/96785759529?pwd=RGV2NGpRR3h0dG9zd0JIZGk4S09vUT09
Meeting ID: 967 8575 9529
Passcode: 26417
Couldn't Make A Session? Here Are Our Recordings:
Thank You To Our Funding Partners & Sponsors