Let's Crush Covid Together!
Crush Covid Yellowknife Draw:
Any NWT resident who is fully vaccinated by September 10th can enter the draw to win a $10,000 cash prize and other great prizes! It doesn't matter when you were vaccinated - if you've received the second shot, you're eligible!
In addition, individuals who enter the draw and have received the second shot between Friday, June 11th and September 10th will be automatically entered to win another $10,000 cash prize.
The draw will take place on September 17, 2021 and will be live streamed on the Yellowknife Chamber of Commerce's Facebook page here.
To enter the draw, you only need to provide your full name, address, contact information and the date you received the second shot of a Covid-19 vaccine. One entry per person.
Winners will be required to provide a copy of their Covid-19 vaccination record and proof of NWT residency before they can claim the prize.
You can request proof of COVID-19 vaccination by filling out the Request To Access COVID-19 Immunization Record form here.
Want to help spread the word? Download our promotional poster here.
Enter The Crush Covid Yellowknife Draw
Enter the Crush Covid Yellowknife Draw here.
Thank You To Our Members Who Have Generously Donated Prizes:

Ollerhead & Associates Ltd.
$20,000 in cash prizes

De Beers Group & Mountain Province Diamonds
0.5 ct Gahcho Kué Diamond worth approx $1400, plus $750 toward a setting for the diamond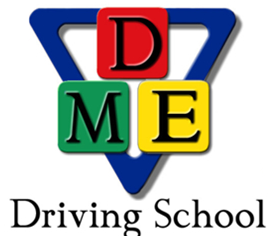 DME Driving School
5 hours of driver training

City Guard Patrol & Security Services
$250 cash


Outcrop Communications
Downtown Yellowknife Package
includes: Swell water bottle and soap from IceBlink, $50 gift card to the Woodyard, $50 gift card to Yellowknife Book Cellar, $25 gift card to Birchwood Coffee Ko, $100 gift card to Jenny Spa

Blachford Lake Lodge
$750 gift certificate towards any trip to Blachford Lake Lodge during the summer / fall season (ends Monday Oct. 11) or during the 2021/2022 winter season (Dec. 21 to late April 2022)
For more information about Blachford Lake Lodge, visit: blachfordlakelodge.com