PRESS RELEASE: Yellowknife Chamber of Commerce Announces New President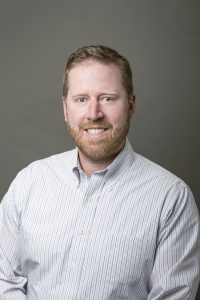 February 17, 2023 (Yellowknife, NT) – The Yellowknife Chamber of Commerce is pleased to announce that Adrian Bell, owner of Century 21 Prospect Realty, has been appointed as the organization's President for 2023. We thank Ms. MacKenzie for her leadership through the latter half of 2022.
Mr. Bell's appointment provides the Yellowknife Chamber with a valuable blend of insight into municipal processes and real estate outlook. Mr. Bell is a long-time resident of our city and has volunteered much of his time and expertise towards our city's betterment. There could not be a better advocate for the business community in 2023.
"Adrian's proven leadership in our community is one of the many reasons we are excited to welcome him as our new President in 2023. Adrian has served on our board of directors for many years. That, married with his experience on city council and many connections in the business community, will strengthen our advocacy and help to grow our membership" said Melissa Syer, Executive Director of the Yellowknife Chamber of Commerce.
A resident of Yellowknife for 40 years, Adrian has been a small business owner since 1996, first in the restaurant and food manufacturing industries and for the last decade as the owner of Yellowknife's top-selling real estate brokerage, Century 21 Prospect Realty. Adrian has a long history of community involvement. He was a member of Yellowknife City Council from 2012 to 2018, he was the founding President of the Long John Jamboree Society and he is the founder of a non-profit organization, called The Friends of the Northwest Territories Art Gallery, that is currently working to establish a public art gallery and community centre in Yellowknife.
"I am thrilled to be taking over from Sandra who provided such wonderful leadership through the end of 2022. The years ahead will hold some significant challenges for the business community, and I am honoured to be at the helm of the YK Chamber and representing businesses in this crucial period. In 2022 we really concentrated on building back our in-person services to membership while growing on the advocacy successes seen throughout the pandemic. We have big plans for 2023 including our Trailblazers Symposium featuring Clara Hughes as a speaker and a blockbuster Spring Trade Show in May. I look forward to connecting with our membership and representing our business community as we all grapple with the future of our beloved city," said Adrian Bell.