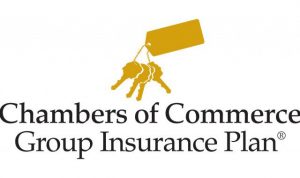 Exclusive To Chamber of Commerce Members
Chambers of Commerce Group Insurance Plan is available exclusively through your local Chamber of Commerce or Board of Trade membership.
The Plan is a not-for-profit with all surpluses staying in the program to help control premiums. More than 850 Chambers and Boards endorse the Plan, protecting over 30,000 firms across Canada.
Wide Ranging Benefit Options:
The plan offers a full range of employee benefits, each with a comprehensive list of alternatives so the benefits you choose fit your company.
Life Insurance
Short and Long Term Disability
Health Insurance
Dental Insurance
Employee Assistance Counselling
Business Overhead Benefits
Critical Illness
Group Retirement Solutions
Every plan includes Business Assistance Service, at no additional cost. This gives you access to professional accounting, counselling, legal and human resource experts who understand the challenges business owners face.
Promotional Materials:
10 Things You Should Know About Chambers Plan Employee Benefits here.
Top 3 Reasons Chambers Plan Is Good For Your Business here.
Is Chambers of Commerce Group Insurance Plan Right For You? View here.
Meet Our Advisor:
Corol Sundberg - CAM Financial
Phone: 867.444.0323
Email: camfinancial@outlook.com
Address: Box 1971, Yellowknife, NT, X1A 2P4