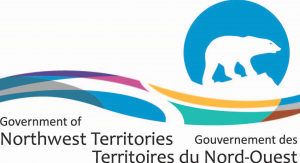 Financial Supports for Business Recovery Post-Wildfire Evacuation
Overview
This program will offer support to relieve financial pressure felt by small businesses in the Northwest Territories (NWT) affected by the evacuation orders caused by wildfires.
Funding Available
The maximum funding available under this initiative is determined by the community where the business is located, as seen in the following table:
| Community | Funding Available |
| --- | --- |
| Yellowknife, Dettah, N'Dilo, Jean Marie River, Kakisa, Rae, Edzo, and Wekweètì | $10,000 |
| Fort Smith and Sambaa K'e | $15,000 |
| Hay River, Enterprise, and K'atl'odeeche | $20,000 |
| Non-evacuated communities | $3,000 |
Funding is provided through the SEED Policy budget, and is available in addition to funding provided under Entrepreneur Support.
Available funding for this program has been updated as of October 06, 2023. Businesses that had already received funding for wildfire relief under this SEED Policy program prior to this update can apply for additional funding up to the new funding limit available for their region (provided they continue to meet the program criteria).
Deadline
Funding is available until March 31, 2024, or until the SEED Policy budget has been exhausted. Funding will be distributed on a first come, first served basis.
Eligibility
This initiative will assist businesses that have been closed due to an evacuation order.
All NWT Businesses are eligible for assistance. Eligibility restrictions under the SEED Policy still apply.
Eligible costs will be considered to include all costs incurred during an evacuation order and up to two weeks after the lifting of an evacuation order. Eligible costs can include but are not limited to:
Bush clearing and other similar fire smarting initiatives;
Hoses, sprinklers and other similar infrastructure;
Commercial Rent;
Commercial Mortgage (interest only) and Business Mortgage (principal and interest);
Financing or lease payments for equipment;
Insurance deductibles (if a claim was made);
Insurance premiums;
Fixed professional fees (ex. accounting and bank);
Subscriptions (ex. financial and/or booking systems);
Utilities (heat, power, water and sewer, phone and internet);
Property tax;
Food spoilage;
Marketing and promotion;
and other NWT fixed costs as deemed reasonable at the discretion of Industry, Tourism and Investment.
Funding will not cover those costs already covered by insurance.
How to Apply
To apply, eligible businesses will be required to:
Complete an application form and attach all required documents identified in the application checklist.
Submit a copy of a valid business license.
Be in compliance with Corporate Registries.
Provide documentation to demonstrate actual costs incurred during the period covered by an evacuation order.
Submit the completed application form to your regional office.