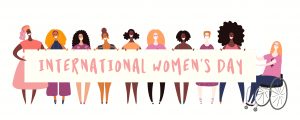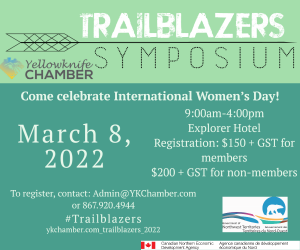 The morning will feature two guest speakers who will share their perspective on leadership and communication. The afternoon will include stories from our local Northern Trailblazers - featuring lessons learned from weathering the pandemic and all its implications for business operations.
Jennifer Barroll is a passionate communicator. With a background as an actor, media personality, and stand-up comedian, Barroll uses her quick wit and energetic personality to deliver practical leadership training and communication tools. Having worked with some of the biggest brands, including Nascar, Red Bull, and McDonalds, she helps both individuals and companies reach their full potential.
Barroll spent years working in the technology industry before starting her own successful marketing and communications company. She also co-developed a successful leadership and mentorship program for youth at risk, the Calgary Youth Justice Society's In The Lead program. It's still going strong today with thousands of participants. In 2015, she was named to Avenue Magazine's "40 Under 40" list in recognition of her work.
Today, Barroll is a sought-after international speaker, host, and entertainer, who specializes in leadership training, communications management, change management, and business development.
Mandy Gilbert
Entrepreneur, CEO, and Tech Investor
A bestselling author, entrepreneur, CEO, and tech investor, Mandy Gilbert has been recognized as a United Nations Global Accelerator and ranked as one of Canada's Top Female Entrepreneurs on Canadian Business' Profit 500 list and Chatelaine's W100 list. Speaking on entrepreneurship, leadership, talent attraction and retention, mentorship, and scaling a business, Gilbert's keynotes are engaging and approachable with actionable take-aways that can be put to use right away.
As the Founder and CEO of Creative Niche, a specialized marketing, creative, tech, and digital recruitment agency, Gilbert has organically grown her company from its initial $8K start up capital into eight-figures in annual sales. Ranked by Forbes as one of the "Best Recruiters – Executive Search", Creative Niche has placed over 14,000 professionals in award-winning creative and media agencies, high-growth tech companies, and Fortune 500's across North America.
Gilbert is a columnist for Inc. magazine and a contributor to Rolling Stone. Her book, Just Go With It: How to Navigate the Ups and Downs of Entrepreneurship, became an Amazon bestseller in its debut week and was recommended by Forbes, Entrepreneur, and many other business publications and podcasts. Gilbert also sits on the board of the Young Presidents' Organization and is a graduate of the Entrepreneurs' Organization (EO) Entrepreneurial Masters Program at MIT.
We'd like to recognize the generous contributions of our partners: