Our ON DEMAND WEBINAR program provides you with an opportunity to prepare an educational session in your area of expertise and present it to members of the Yellowknife Chamber of Commerce.
Presenting an On Demand Webinar is an exclusive membership benefit, but each webinar will be widely promoted and anyone can register to attend.
Our staff will assist you in planning and promoting the event. If you are interested, get your information package here and contact Programs@YKChamber.com to schedule.
Navigating the Spectrum of Human Resources Through a Pandemic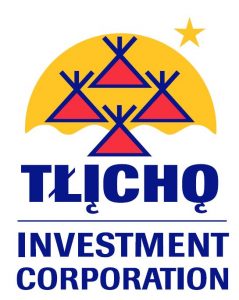 Presented by Tlicho Investment Corporation
Wednesday, August 26th, 2020
2:00pm - 3:00pm MST
To review a recording of this presentation, click here.
The slides from the presentation are here.
Presented by: Sarah Hunt, CPHR, Director of Human Resources, Training and Development, Tlicho Investment Corporation
Navigating through a global pandemic such as the current COVID-19 pandemic was not something that many businesses foreshadowed or planned for as being their highlight of 2020 to-date. From a Human Resources perspective, this presentation speaks to the impacts of the current pandemic on a company's most important assets; their people.
From personal/professional experience and actions, Sarah discusses issues that company leaders and human resources professionals may have (or are currently still) experienced, and suggestions on how to prepare and remain flexible in uncertain times.
Topics covered include:
Developing flexible plans & communication

Safety impacts and considerations

Employment impacts (layoffs, termination, benefits, pay, work schedules), along with associated employment legislation considerations

Mental health, compassion fatigue and how to hold effective mental health conversations

Recruitment
Expanding Your Business Outdoors
Presented by the City of Yellowknife on Tuesday, August 18, 2020

To review a recording of this presentation, click here.
The slides from the presentation are here. 
Richard McIntosh, City of Yellowknife Economic Development Officer and Libby MacPhail, City Planner, will present opportunities to use outdoor spaces such as sidewalks and parking spots to expand your businesses footprint. Share your ideas on how the City can assist in mitigating COVID restrictions put in place that businesses must adhere to.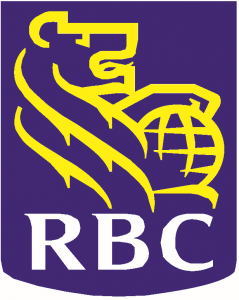 Small Business, Big Pivot
Presented by the Royal Bank of Canada on Wednesday, August 12th, 2020
To Review a recording of this presentation, click here.
The slides from the presentation are here.
Dawn Desjardins, Vice President & Deputy Chief Economist for RBC will be presenting via webinar from Toronto.
Small businesses have borne the brunt of the downturn in the economy from policies aimed at combatting COVID-19. 
This presentation will discuss the impact COVID-19 has had on Canada's economy in the context of what's happening in globally. Given that small enterprises are crucial to the Canadian economy – representing 42% of GDP and 48% of new jobs – and are at greatest danger in this unique recession, steps must be taken to help them survive the downturn and thrive during the recovery.
Dawn Desjardins
Vice President & Deputy Chief Economist
Dawn Desjardins joined the RBC Economics team in January 2006. She is a key contributor to the macroeconomic forecasts for Canada and the U.S. and is part of a team that is responsible for the interest rate forecasts for both countries. Dawn delivers economic analysis to RBC's clients through a variety of publications and presentations. She is often interviewed by media from across North America to discuss developments in the economy and financial markets.
Prior to joining RBC, Dawn worked as a reporter for Bloomberg Financial News in Toronto covering the Canadian bond and currency markets and was the Canadian bond market strategist for a major U.S. bank for ten years. She is a graduate of the University of Toronto.

Instagram Marketing for Business
Presented by Kristen Au Marketing on Wednesday, August 5th, 2020
To review a recording of this presentation, click here.
The slides from the presentation are here.
Kristen demonstrates how you can maximize the advantage of social media marketing to connect your business to your target audience.
Topics will include the differences between traditional advertising and content marketing, as well as unlocking the secrets of the Instagram algorithm in boosting your visibility, strategic branding, and content creation.
Summary of ITI and BDIC Program Updates in Response to the Covid-19 Pandemic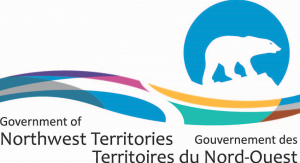 Presented by GNWT - Industry, Tourism & Investment on Wednesday, July 29th, 2020
To review a recording of this presentation, click here.
The slides from the presentation are here.
Staff from the GNWT-ITI North Slave office will provide information on updates made to the SEED program for 2020/21 in response to the Covid-19 pandemic, outline Covid-19 assistance available to Yellowknife businesses through the NWT BDIC, and answer questions related to these programs.
Presenter: Michael Gilday, Business Development Officer, GWNT-ITI North Slave Region
Also present: Tisha Heron, Business Development Officer, GNWT-ITI North Slave Region, Chris Taylor, Manager Financial Programs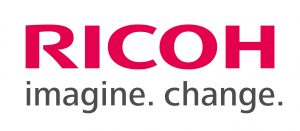 COVID-19: The New World of Work and Digital Transformation
Presented by RICOH Northern Ltd. on Wednesday, July 22nd, 2020
To review a recording of this presentation, click here.
The slides from the presentation are here.
Learn about the processes in transforming to a digital office and enabling remote workers. The details of implementing the security and management of these processes will be explained as well.
The second part of this presentation will be visual communication and collaboration. You will learn key strategies for remote collaboration and audiovisual solutions that will allow a more interactive and enjoyable experience.

Updates to Funding Programs to Support Economic Development and Stimulus During Covid-19
Presented by Arctic Energy Alliance on Wednesday, July 15th, 2020
To review a recording of this presentation,click here.
The slides from the presentation are here.
This presentation is focused on AEA's funding programs, modifications made to programs for this year given the current public health and economic circumstances, and also an opportunity to introduce people to some of AEA's program leads.
Scott Dowler will present on the Commercial Energy Conservation and Efficiency Program and the Not-For-Profit Energy Efficiency Program.
Sheena Adams will present on the Alternative Energy Technologies Program, the Community Government Building Retrofit Program, the Energy Efficiency Incentives Program and the ECM Fast-Track Program.
Ken Baigent will present on the Deep Home Energy Retrofit Program. 
The focus of each program presentation will be the program criteria (i.e. what kind of projects the programs fund), new program modifications to help northerners and northern businesses during the pandemic, and how contractors and businesses can benefit from the economic activity generated by these programs.

Impacts of Covid-19 on Temporary Foreign Workers
Presented by the Government of Canada Department of Immigration, Refugees and Citizenship Canada on Wednesday, June 17th, 2020
To review a recording of this presentation,click here. 
The slides from the presentation are here.
The Immigration, Refugees and Citizenship Canada Outreach officer for NWT, Sarah Finall, will provide an information session on IRCC programs and support for employers and impacts of Covid-19 on temporary foreign workers.
The information session will provide an overview of the Temporary Foreign Worker and International Mobility Program work permits.  Followed by details on how to extend status in Canada and implied status, travel restrictions and exemptions, and the status of application processing.  Following the session will be an opportunity for questions.
You are encouraged to send in or prepare questions in advance to ensure this presentation will address any specific concerns you may have. Questions can be sent to Programs@YKChamber.com
Sarah Finall is an Outreach Officer for Immigration, Refugees and Citizenship Canada and has been since February 2018. Sarah joined the Government of Canada in 1998 with the Department of Citizenship and Immigration based in Alberta. She then joined the Foreign Service as Visa Officer in 2006 and has served overseas as a Migration Officer in India, Ukraine and Italy and as a Migration Program Manager in India and most recently Peru.

Mayor's State of the City Address
Presented by City of Yellowknife and Yellowknife Chamber of Commerce on Wednesday, June 10th, 2020
To review a recording of this presentation, click here.
The slides from the presentation are here.
A look back at 2019 and the future of 2020, including an update on programs and services as well as financial and infrastructure activities.
After the presentation, Mayor Rebecca Alty fielded questions from Yellowknife Chamber of Commerce Executive Director, Deneen Everett and President, Tim Syer.
Navigating Business Interruption Claims Due to COVID-19
Presented by Field Law on Thursday, June 4th, 2020
To review a recording of this presentation, clickhere.
The slides from the presentation are here.
COVID-19 will result in a big surge in business interruption claims. Get ahead of the curve by getting up to speed on the key issues that will help you understand your claim. Presented by Michael Doerksen and Angela Beierbach, this webinar will provide businesses with information with respect to what could be covered and what could be excluded.
Do any insured perils arise from COVID-19?

Is the presence of the virus on surfaces covered as property damage?

Are there any relevant industry-standard exclusions?

What is the scope of application for Civil Authority coverage extensions in business interruption policies.
About the Speakers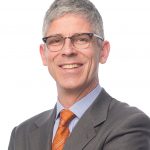 Michael Doerksen
Michael Doerksen is an experienced research lawyer who helps clients requiring complex legal analysis. His practice has a particular focus on insurance coverage issues including automobile liability, municipal and general liability, director and officer liability, professional errors and omissions coverage, casualty coverage and cargo and transportation coverage. His experience includes a wide variety of commercial disputes ranging from property development issues to construction disputes and contract interpretation.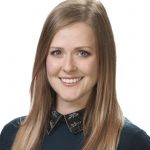 Angela Beierbach
Angela Beierbach has experience in a wide range of litigation matters including commercial leasing, construction, contract disputes, employment, estates, defamation, fraud, and insurance. Angela is a strong advocate for her clients and has represented clients before the Provincial Court of Alberta, the Alberta Court of Queen's Bench, and the Alberta Court of Appeal. She also has experience with mediation and Judicial Dispute Resolution. In addition to her litigation practice, Angela maintains a solicitor practice in estate planning and also assists employers and employees in drafting and reviewing agreements.

Adapting Your Marketing Strategy for Uncertain Times
Presented by Outcrop Communications on Thursday, May 28th, 2020
To review the recording of this presentation, click here.
The slides from the presentation are here.
The Covid-19 pandemic has brought about significant shifts in business operations and marketing efforts. How will you plan for a marketing recovery and maintain a connection to your customers through these uncertain times? We will also review what a possible timetable for recovery could look like for Yellowknife based business using previous global crisis events as a guide.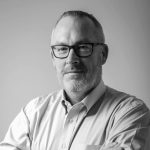 About the Presenter
CHIEF OPERATING OFFICER - OUTCROP COMMUNICATIONS
A transplanted Winnipegger, Chris Ferris spent several years in Economic Development followed by 16 years with First Air where he was Executive Vice President, Marketing & Sales.  Since joining Outcrop, Chris has largely focused on tourism marketing, business planning, crisis communications support and strategic marketing.